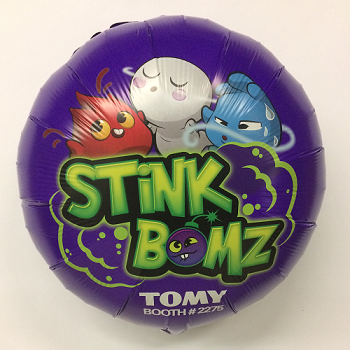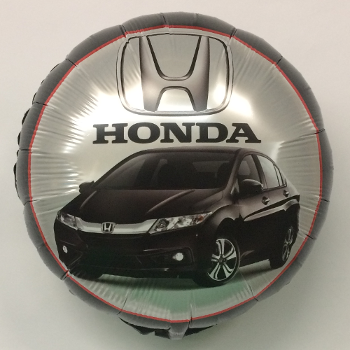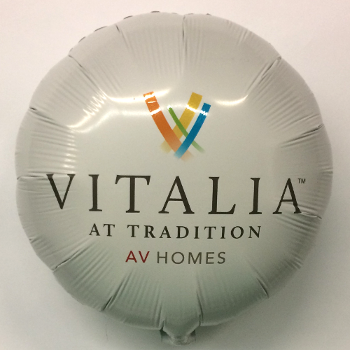 You Can Now Order Full Color Custom Printed Foil Balloons in Smaller Quantities Than Ever Before Due to Expanded Digital Print Capabilities.
Due to unprecedented demand, product shortages and other complications from the pandemic production times on custom print products will be approximately 10 business days (M-F) until further notice. We apologize for any inconvenience.
Complex corporate logos and graphics on foil balloons were once cost prohibitive for smaller events and startups, but no more. Want your childs color photo on balloons for a big birthday party? We've got that covered. How about the Grandparents big anniversary coming up? Piece of cake! We can print foil (mylar) balloons in standard 18" round or circles, there's a 20" star shape, and a new 30" circle for a truly impressive display. Just like that, balloon printing possibilities are almost limitless. These are USA manufactured to order from start to finish using a non UV ink system. There is NO strong odor or off gassing from the finished product.
Prices below are per piece.
Balloons Printed one side, full color

50

100

250

500

1000

18" Round or Heart

$4.52

4.04

3.50

2.97

2.72

20 " Star

$5.14

4.75

4.18

3.57

3.28

30" Round

$10.29

8.70

6.79

6.44

5.96

Second side same OR different - 18/20" add .32 cents each

Second side same OR different - 30" add $2.15 each

Setup - 18/20" - $60.00 (One only - covers one or both sides same or different)

Setup - 30" - $83.00 (One only - covers one or both sides same or different)
Production time is approximately 5-7 days. Please allow for up to 10% over or under run (not always exact quantity).
Art files should be Photoshop images at 300dpi at print size or native Illustrator. When designing art bear in mind that the live or readable area on the 18 and 20 inch balloons is a circle about 11.25" in diameter. On the 30 inch balloons the live area is a circle about 17 inches in diameter. This means that any elements of your design that you want to make sure are readable such as logos and text should fit within the live area. Elements such as graphic patterns and confetti can be printed full bleed meaning all the way to the edge of the balloon, but they will wrap into the wrinkles on the inflated balloon.
Please Send Us an Email or Call our Customer Service line at 1-888-323-5181 for assistance and any questions!